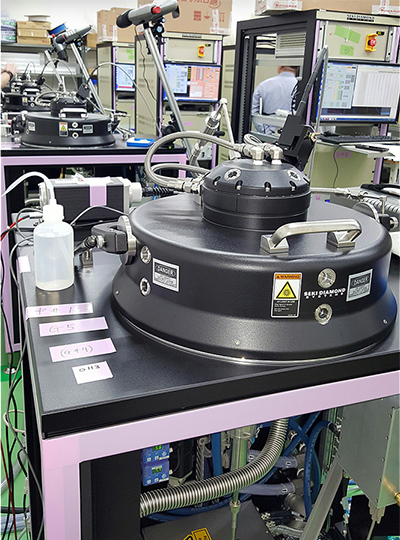 We are in wholesale Lab-Grown Diamond business in Los Angeles with over 30 years of experience in importing, cutting and distributing high quality certified Lab-Grown Diamonds to jewelry stores all over the United States and the Caribbean Islands. We are well known in the industry for our exceptional service, low prices and knowledge of Lab-Grown Diamonds and fine jewelry.
With our desire to branch out into the laboratory grown Lab-Grown Diamond market and with the growth of the internet over the years, we have expanded our wholesale business to the online retail market. We are now pleased to offer the same high quality Lab-Grown Diamonds and fine Lab-Grown Diamond jewelry online at low affordable prices.
We have established our company on 1988 and is still growing exponentially. How can we afford to lower our prices? It is all because we do our own manufacturing of over 90% of our loose Lab-Grown Diamonds and Lab-Grown Diamond jewelry. We specialize in Lab-Grown Diamond engagement rings & wedding rings and boast a very wide selection of rings on our inventory. We also offer other Lab-Grown Diamond jewelry such as Lab-Grown Diamond stud earrings Lab-Grown Diamond pendants, Lab-Grown Diamond tennis bracelets, fancy yellow Lab-Grown Diamond jewelry and gemstone jewelry.
Contact US:
Email:sales@labodiam.com
Toll Free Number: 800-516-1412